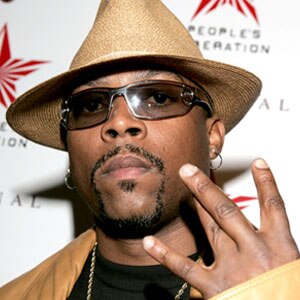 A true hip hop legend, and considered to be the golden voice of the West Coast, Nate Dogg helped to put the West Coast on the map. Nate Dogg was the quintessential artist that bridged the gap between R&B and hip hop. His list of hits and collaborations is extensive and unmatched by any other.
Nate Dogg has worked with many rap artists over the years, including but not limited to: Dr.Dre, Snoop Dogg, 2pac, 50 Cent, Eminem, The Game, Ludacris, as well as many others. Nate Dogg received 4 Grammy nominations throughout his career, but never brought home an award for him self. Despite that however, Nate Dogg's name will live forever in the hearts and minds of all true hip hop/rap music fans.
R.I.P. Nate Dogg ~ You are already deeply missed and will never be forgotten.
Some ol' Nate Dogg Fav's: