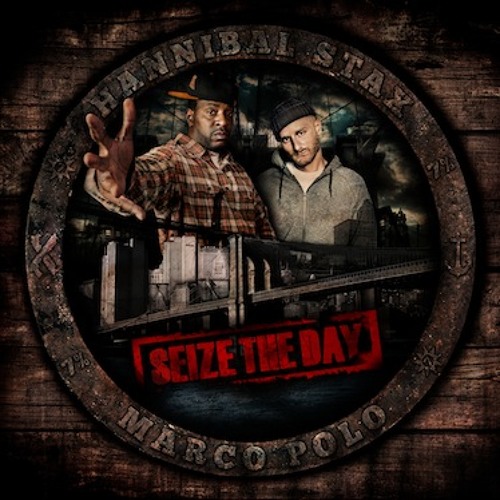 Gang Starr Foundation
member and rhymesayer
Hannibal Stax
along with Brooklyn's leading boom-bap purveyor
Marco Polo
have teamed up for a collaborative project entitled
"Seize The Day"
(the duo's mixtape/precursor,
"The Honorable"
, was released in December of 2012) which is now available via
Soulspazm Records
.
Originally discovered by
DJ Premier
,
Hannibal Stax
has been a staple on NYC's underground scene for years and was featured on two Gang Starr LP's as well as numerous tracks that were lost in major label recording vaults. Although
Hannibal Stax
is undeniably a veteran, this new
"Seize The Day"
project represents his long-overdue solo debut backed by the production of Marco Polo.
Purchase "46 Bars Of Death" single on
iTunes
Download:
The Honorable Mixtape - Hannibal Stax
Connects:
https://twitter.com/Hannibalstax
https://www.facebook.com/HannibalStaxMarcoPolo
www.twitter.com/marcopolobeats
Instagram: @MarcoPoloBeats
www.facebook.com/MarcoPoloBeatsPA