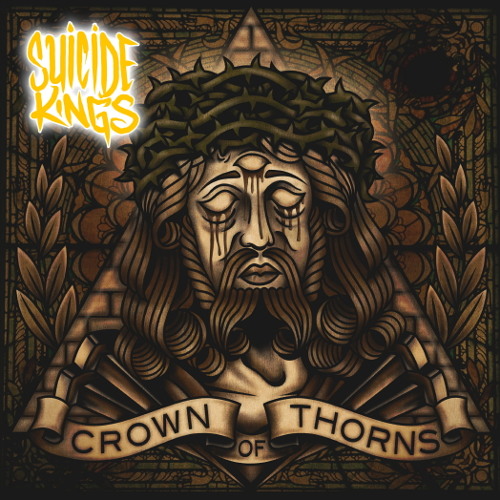 In the winter of 2012,
Suicide Kings
released their first independent album
"Reign Supreme"
which was quickly followed by a supporting slot on the
Demigodz
tour. Since then, the
Suicide Kings
have been hard at work spending the remainder of 2012 and first half of 2013 in the studio preparing their sophomore release,
"Crown Of Thorns,"
which was released on 8-1-2013 and is now available for purchase on
Bandcamp
.
Suicide Kings
consists of emcee
Joey Knuckles
and DJ/Producer
King Cole
.
Links up:
www.suicidekingshiphop.com
|
Bandcamp
|
@suicidekings1
Previous:
New Joint: "So Proper" feat. Saigon
|
Video: "Shot Callaz" feat. Demigodz (Apathy & Celph Titled)