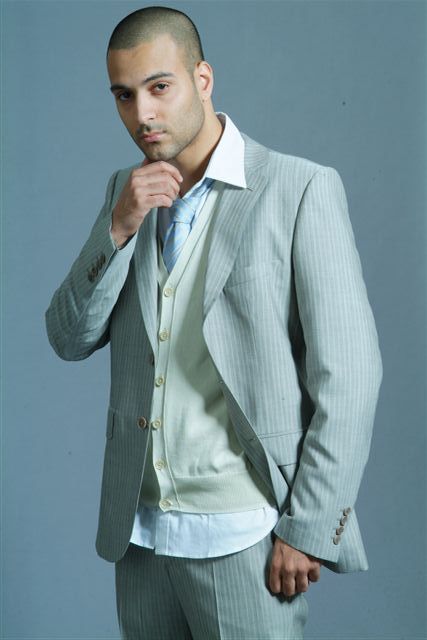 After just two and a half years into his acting career Lohrasp Kansara has been casted in many roles such as a principal in Law & Order and Law & Order: SVU as Frank in the "Trophy" episode. He has also acted in numerous Off-Broadway plays and short films including Revolver, Par Amor, Freeze, In Masks Outrageous and Austeres, The Soul of a man and Inner Life.
Currently, he is working on his one-man show for an Off-Broadway play titled "Abu Sarhan: The Father of the Wolves", where he plays Uday Hussein. The show is directed by one of the most sought-after acting coaches in the world- the legendary Susan Batson. Aside from his acting career, Lohrasp is successful DJ spinning at some of the most sought after events around the world. He's also the resident DJ for BET's 106 & Park.
About Lohrasp "DJ L" Kansara:
Born in Switzerland to an Indian Family, Lohrasp Kansara migrated to the United States at the age of 14 to pursue his dream of being a professional basketball player. After graduating college with an astounding 4.0 GPA in Economics in 3 years from SUNY Purchase, DJ L relinquished his basketball career and devoted his full attention to his music career. Today, DJ L is considered one of the most sought-after deejays in the industry.
Some of DJ L's past and present clients include Leonardo DiCaprio, Alex Rodriquez, Danity Kane, Swizz Beatz, Lola Love, Pussycat Dolls, LL Cool J, MTV, BET, the NBA, the NFL, Baby Phat, and other celebrities and brands. Indeed, DJ L travels throughout the country and has gained residency at some of the most exclusive venues in New York City as well as being booked internationally.
L has made stops in Orlando, Miami, Houston, Chicago, Atlanta, LA, Canada, Haiti, Jamaica, Antigua, Switzerland, Germany, France, Greece, and Japan just to name a few. Not only does he deejay and act, he is also signed to a top modeling agency and has been featured in a fashion campaign for M07 Jeans.