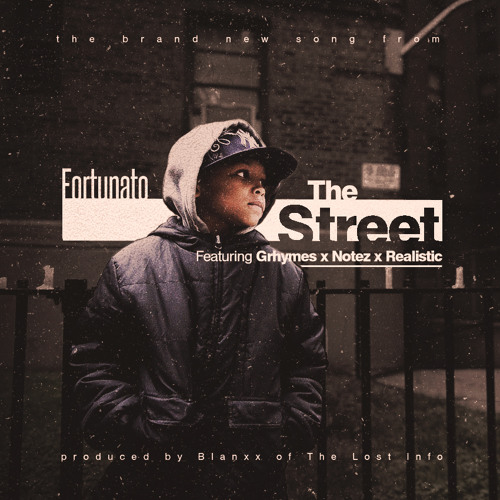 Toronto based rap artist
Fortunato
puts together a good cast for this all Canadian hip hop collaboration.
"The Street"
is a really dope cut, produced by
Blanxx
of
The Lost Info
.
Here's a great description of the track:
Dark haunting melodies intertwine with tales from the hood in this cross country collaboration. Veteran MC Fortunato brings together Vancouver's own Grhymes who serenades the listener with an infectious hook while MC's Notez and Realistic of Toronto's infamous Teesdale projects and KOTD fame illustrate everyday life on the street with vivid lyricism. Production is provided by Blanxx of The Lost Info.
More from
Fortunato
on:
Soundcloud
|
Facebook
|
@IAMFORTUNATO