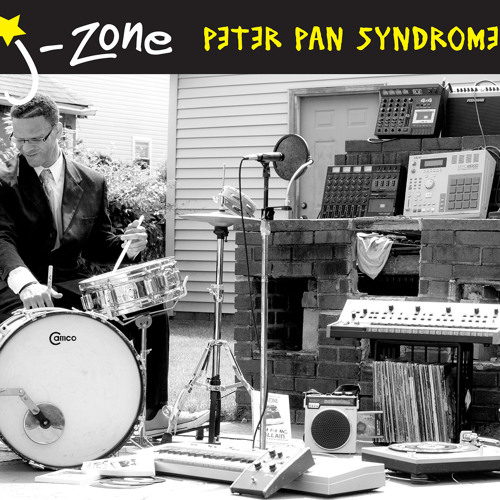 Damn, that's a sick background for an album cover.
J-Zone
is back baby! The hip hop producer extraordinaire is fresh out of retirement with this brand new track
"Gadget Ho"
. Check out an excerpt from the official press release, with sincere words from J-Zone on why he's back in the rap music business post-retirement:
It Took A Decade, But
J-Zone
Is Back With
"Peter Pan Syndrome"
(AKA The Soundtrack For 30-Somethings Who Feel "Growing Up" Is Not An Option!)
"Inspiration always knocks on the door when you're trying to get some sleep. That's the only explanation I've got for returning to being a recording artist after my well-documented and firm retirement from the music business in 2009. I didn't think there was a snowball's chance under Paula Deen's ass that I'd ever make music again. I'm returning to an uphill climb: bloggers and tastemakers half my age, general relevance that has gone from minimal to nearly non-existent and the viral phenomenon has replaced the slow burn method I've become accustomed to. But every Jay-Z needs a broke cousin counterpart like J-Zone to return to a (much) more modest rap arena after sworn retirement.
Like my turbulent ups and downs in the music biz inspired my book (Root For the Villain), the rollercoaster ride of life-altering decisions and expectations that have come with post-rap life (and one's 30s in general) have inspired my first J-Zone solo album in nine years, Peter Pan Syndrome. Of course it's somewhat of a concept album; I had to ask myself (and the general public) "Do rap artists ever have to 'grow up?'" If so, what does that entail?"
J-Zone
's triumphant return on
"Peter Pan Syndrome"
will be released on 9-10-2013
J-Zone
online:
j-zone.bandcamp.com
|
www.govillaingo.com
|
@jzonedonttweet
**Shout goes out to Complex.com for the premier.**