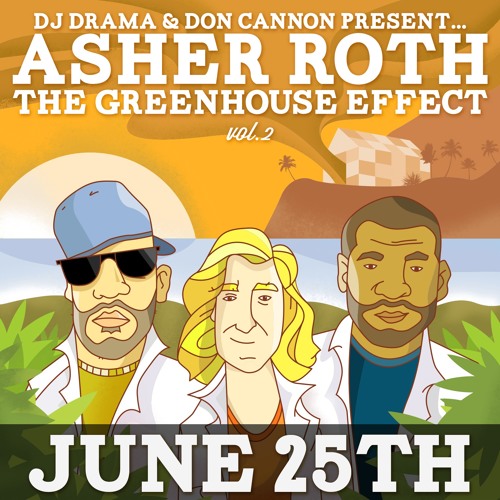 "I've been shitted on, spit upon, dissed and forgotten/
Rick Ross can be a cop, Drake started from the bottom?/
No offence, I don't want to start a problem, but come on/
All I ever did was tell you I was champ at beer pong/"
Never under estimate the skills of
Ash Roth
. Just before he releases his new mixtape,
Asher
gets us primed and ready by throwing together a mashup of joints in
"Pop Radio"
&
"Pearly Gates"
. Printed up above is my favorite section of bars from
"Pearly Gates"
. Sounds like he's letting off steam.
Asher Roth's
"Green House Effect" Vol. 2
, hosted by
DJ Drama
&
DJ Don Canon
, drops tomorrow!
Credits:
"Pop Radio" original production by
YMNO
Pearly Gates produced by
Exile
( from
Mobb Deep
- "Pearly Gates"
)
http://asherrothmusic.com
Previous:
"Pass That Dutch" - Asher Roth