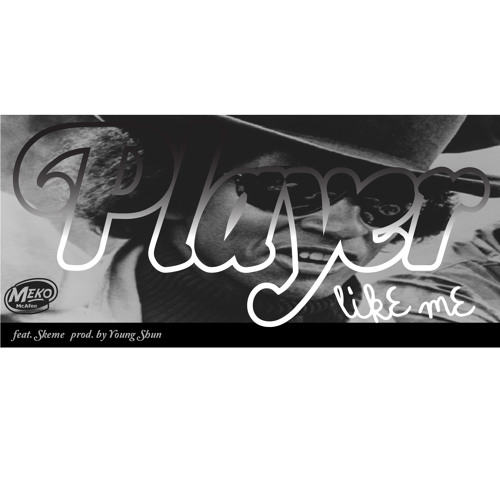 After releasing a handful of mixtapes, San Jose native and now a Los Angeles resident,
Meko McAfee
will be releasing his debut long-player
"Player Music"
on 5-7-2013. The project features appearances from
Big Pooh
,
El Prez
,
DaVinci
,
Brandun Deshay
,
Skeme
and others as well as production provided by
Cardo
,
Jelly Roll
,
Young Shun
& more.
"I want to be respected lyrically like an underground artist. However, I am not trying to be strictly an underground artist; I want to be an international artist. My LP and topic matter is relatable to fans from the Bay area to New York to Japan to Germany"
Meko
states.
After releasing the second single from the project, "Sip Something Smoke Something" f/Brandun Deshay & J. Black (produced by Amplified), a few weeks ago, Meko returns with the Skeme blessed "Player Like Me" and he states "I went with Skeme on the hook because I felt his voice was perfect for the concept and this is one of three Young Shun joints on the project; he kind of set the stage for how "Player Music" will sound. Stay player my friends!"
Links:
mekomcafee.bandcamp.com
|
@MekoMcAfee
|
@Skeme