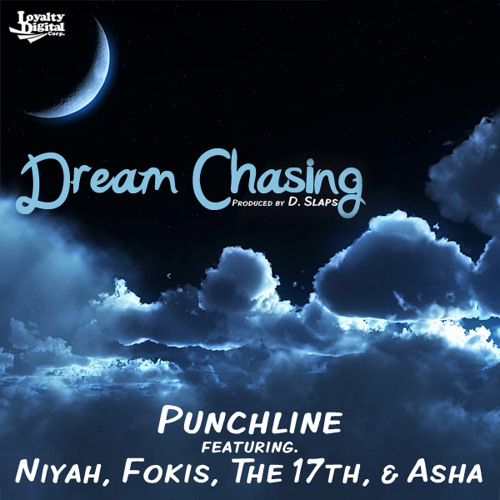 Loyalty Digital Corp.
is one of the very exceptional "hidden gems" of indie hip hop labels. with an impressive roster of producers, artists and singers, this label has laid the foundations for a very successful future.
The newest single out of
Fokis
's camp, the
Loyalty Digital Corp
. comes courtesy of
Punchline
featuring some dope verses from
Fokis, The 17th, Asha
and the lovely
Niyah
on the hook.
Download:
"Dream Chasing" - Punchline featuring Niyah, Fokis, The 17th & Asha
Connect:
@Punchline_nyc
|
@Fokeezy
|
@the_17th
|
@Loyaltydigital